Do you know how much it cost to clean your plant last night?
Every Carlson Engineering client knows this. Find out how.
Can you recall any product and trace it through your plant? Do you know what equipment it has touched?
The managers at the Meijer Purple Cow Dairy can. It's easy.
Can you replay every HMI graphic screen and research every customer complaint?
The managers at several Nestle ice cream plants can. So can their operators.
Can you verify that your plant meets food safety guidelines using information automatically gathered from your plant floor?
The managers at Dannon can. They standardized on Carlson's CIP HD, Track HD, and Instant Replay tools to automatically gather, process and store information directly from plant floor operations.
Integrated HMI and SCADA Package
Includes control of all sanitary process applications
Full featured; runs entire plant from receiving to filling
Management reports & charting available on every desktop
Integrates entire plant; eliminates complex software layers
Configuration driven; simplifies programming & maintenance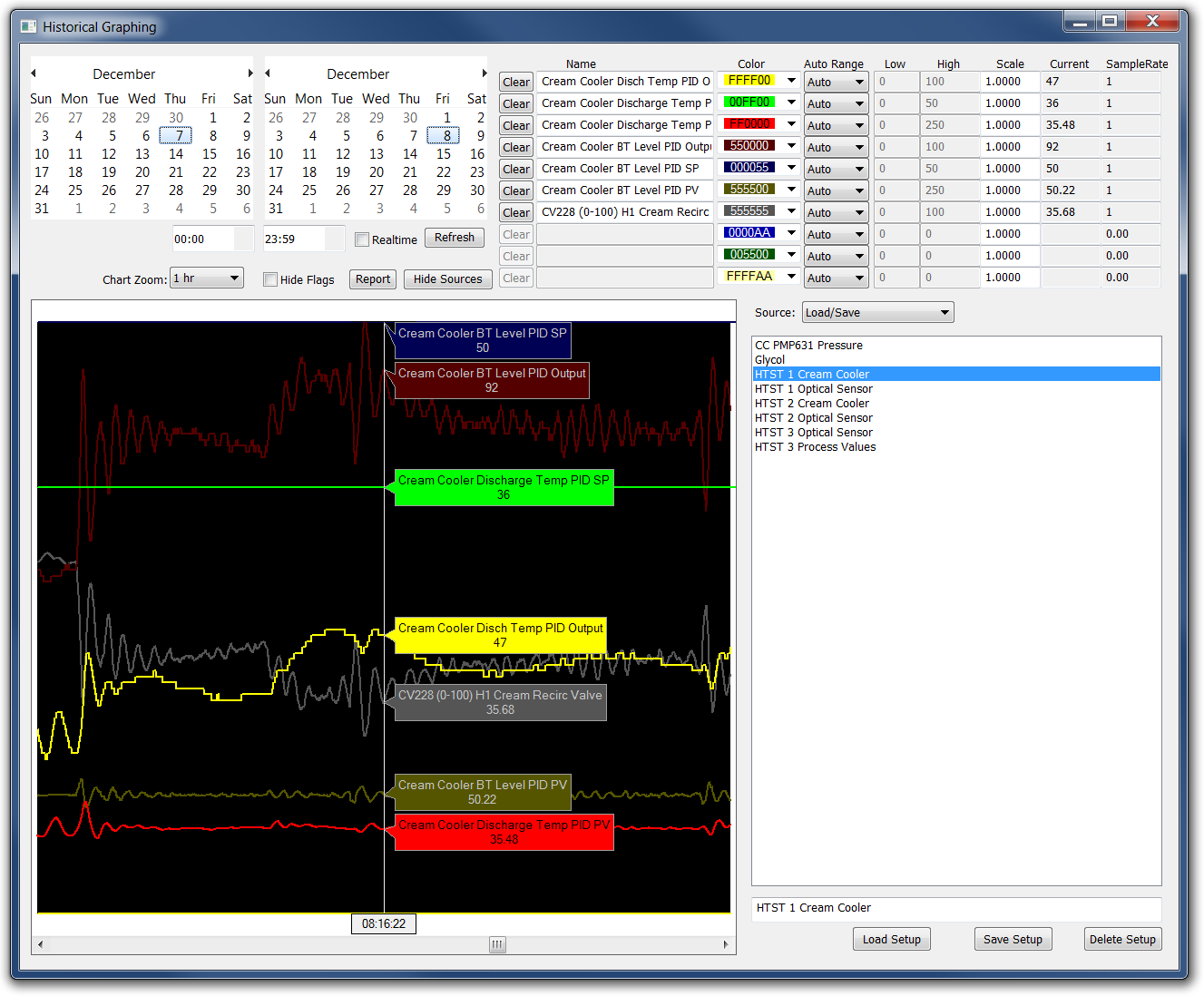 Open architecture; no locks; anyone can maintain
NO HIDDEN SCRIPTS; no need for VB programming
Commercial "off the shelf" application, no need for extra programming
One-time site wide license. No expensive software licensing & application support fees
Comprehensive HMI/SCADA Process Control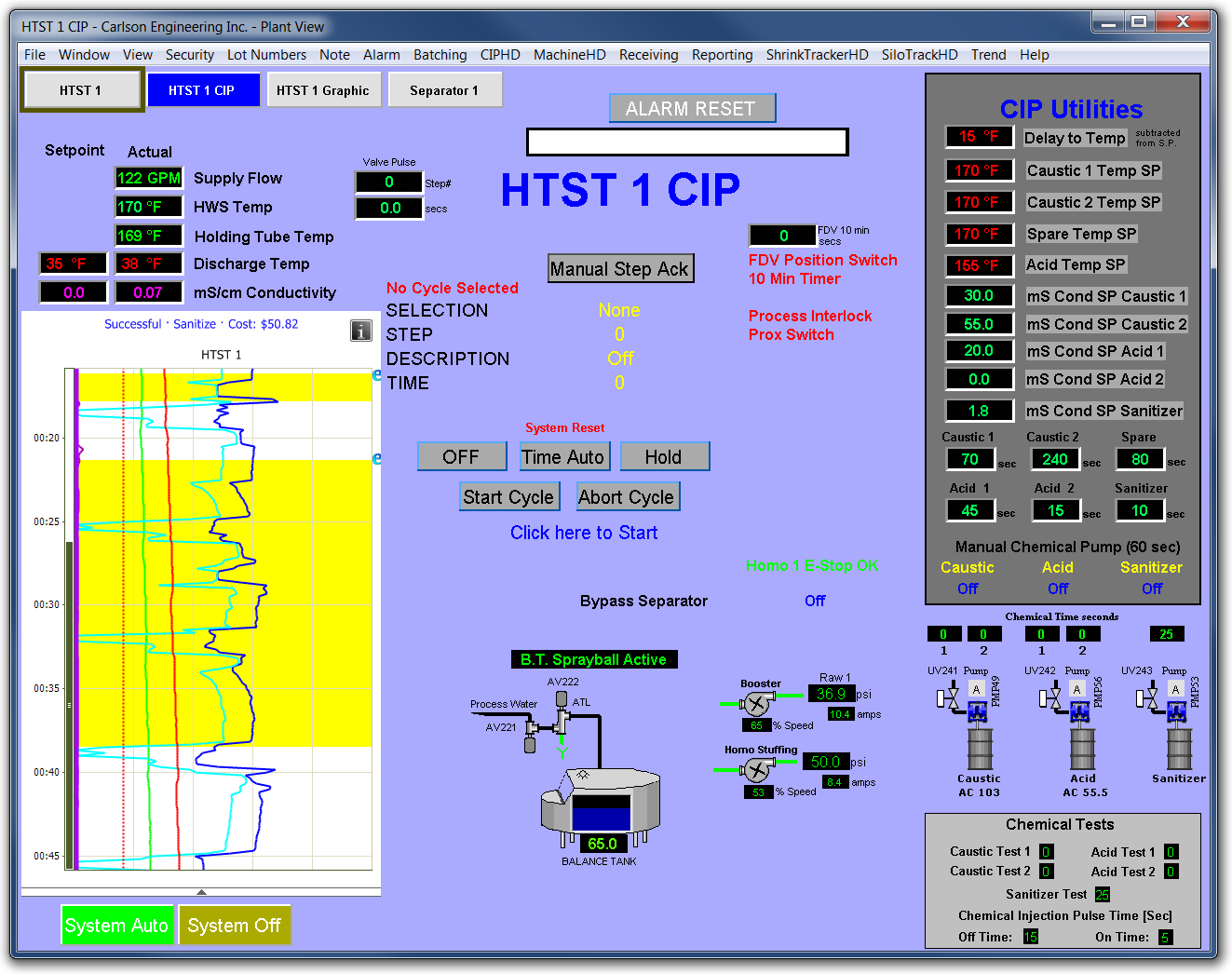 Receiving
Tank Farm Manager
Scheduling
Routing
Batching
In Line Blending
Recipe Management
Pasteurizing/Homogenizing
Filling
Dosing
Conveying
Clean In Place
Utilities Control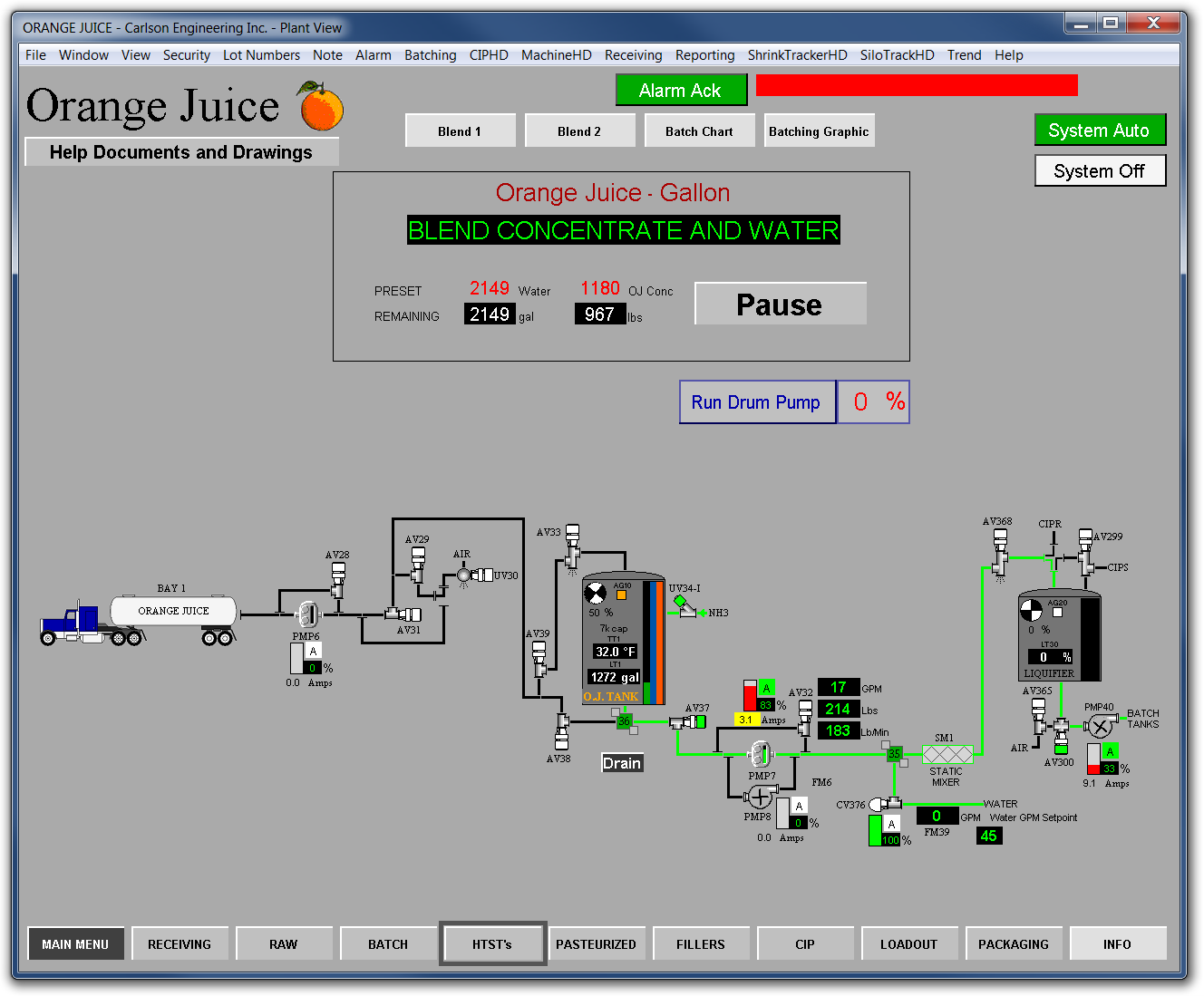 Predictable & consistent batching control across your entire process.
Easy drop down menus simplify and error proof operator selections
Built-in recipe management stores product formulations and process pre-sets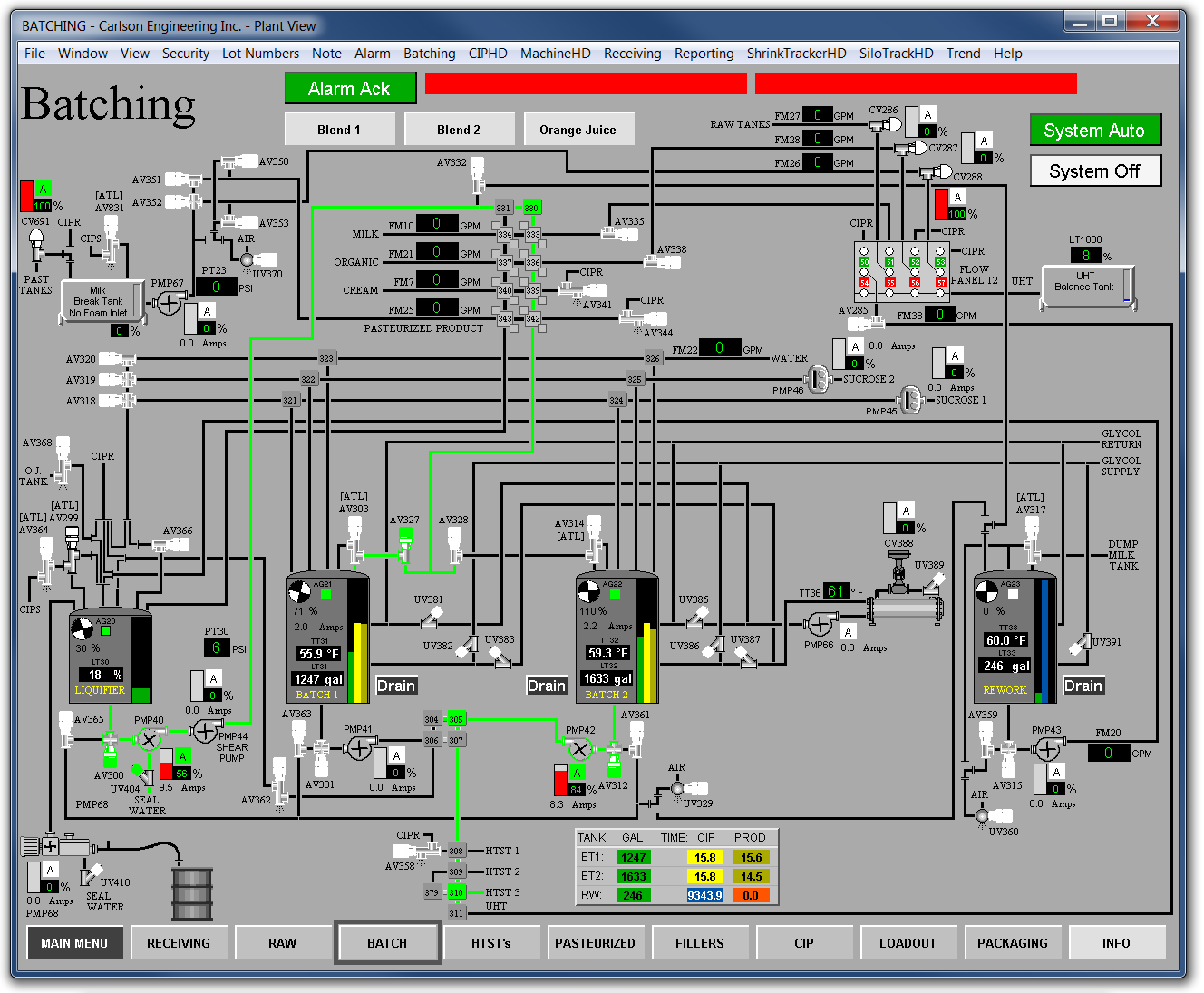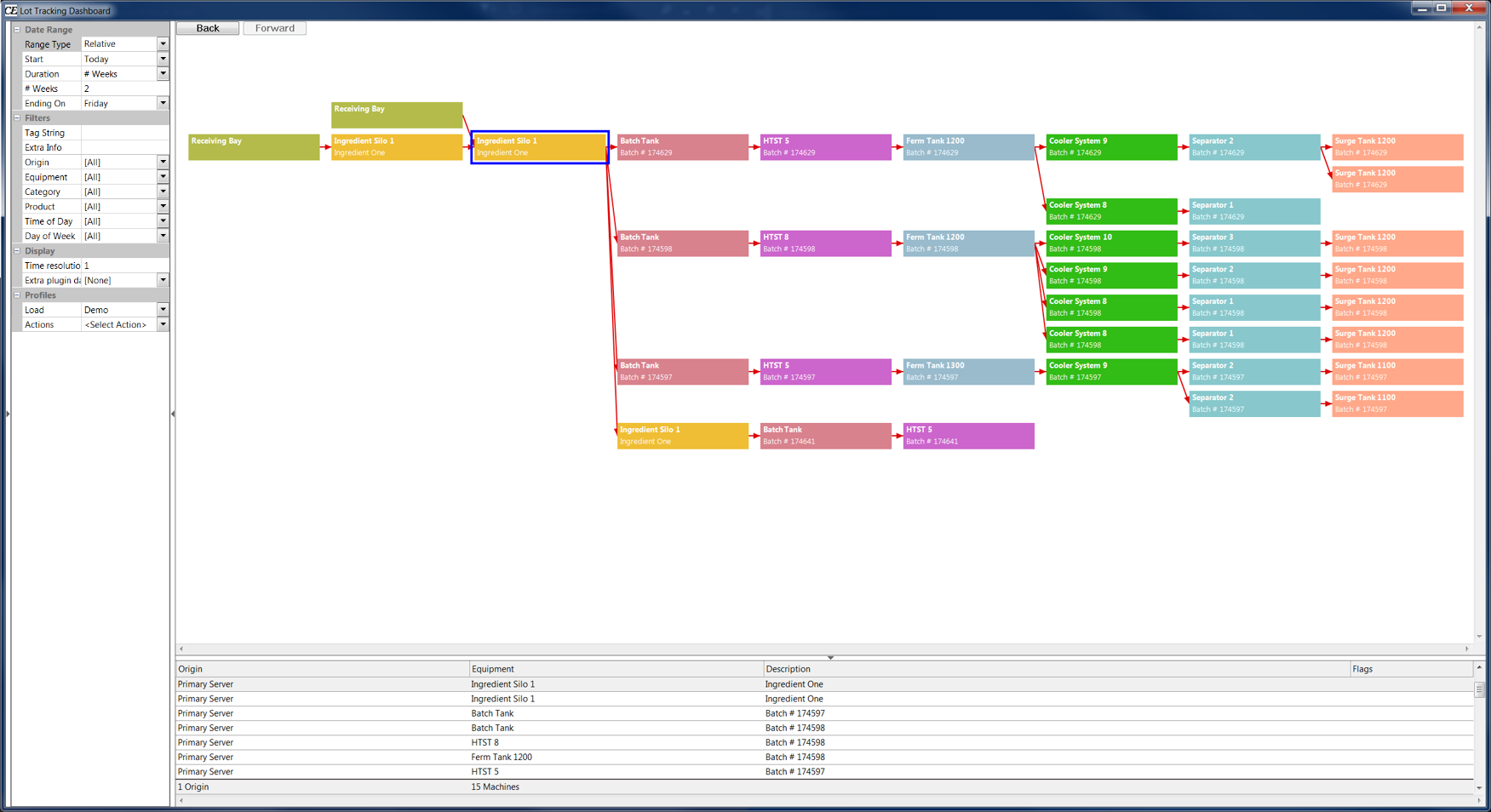 For a specific batch, its entire process genealogy can be identified and displayed on demand
Raw material lot numbers are saved and tracked along with each batch
Lot Tracking makes it simple to trace a finished product backwards through the production process to its origins
Robust Data Capture Tool

Interactive chart
Chemical & Utilities tracking
Benchmark against ideal chart
Exception reporting
Electronic signatures
KPI tracking

Robust Data Analytics

Aggregate wash data
Generate user defined reports

Off the Shelf & Scalable

Integrates into any plant
Doesn't interfere with control sys.
No custom programming

100% FDA Compliant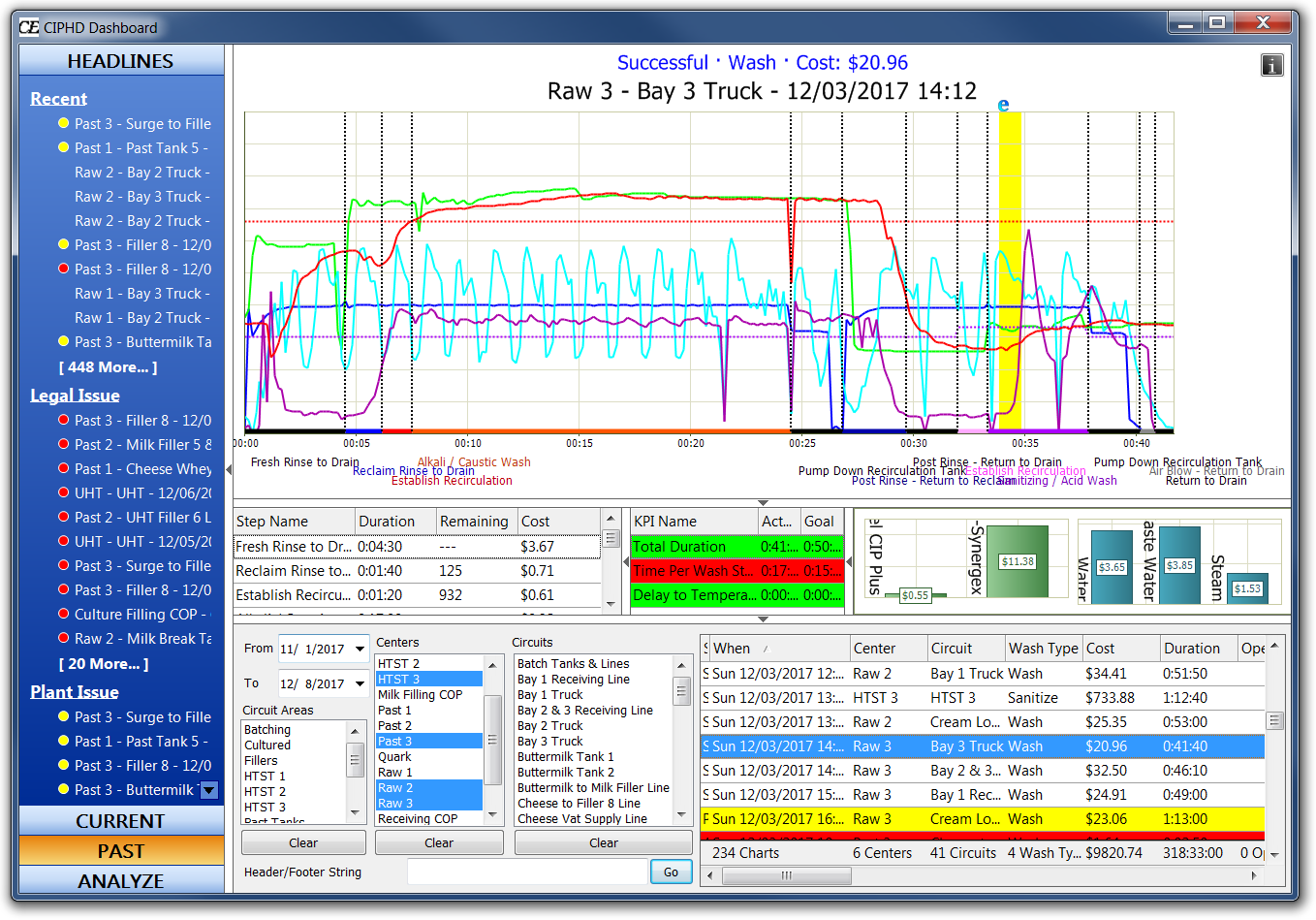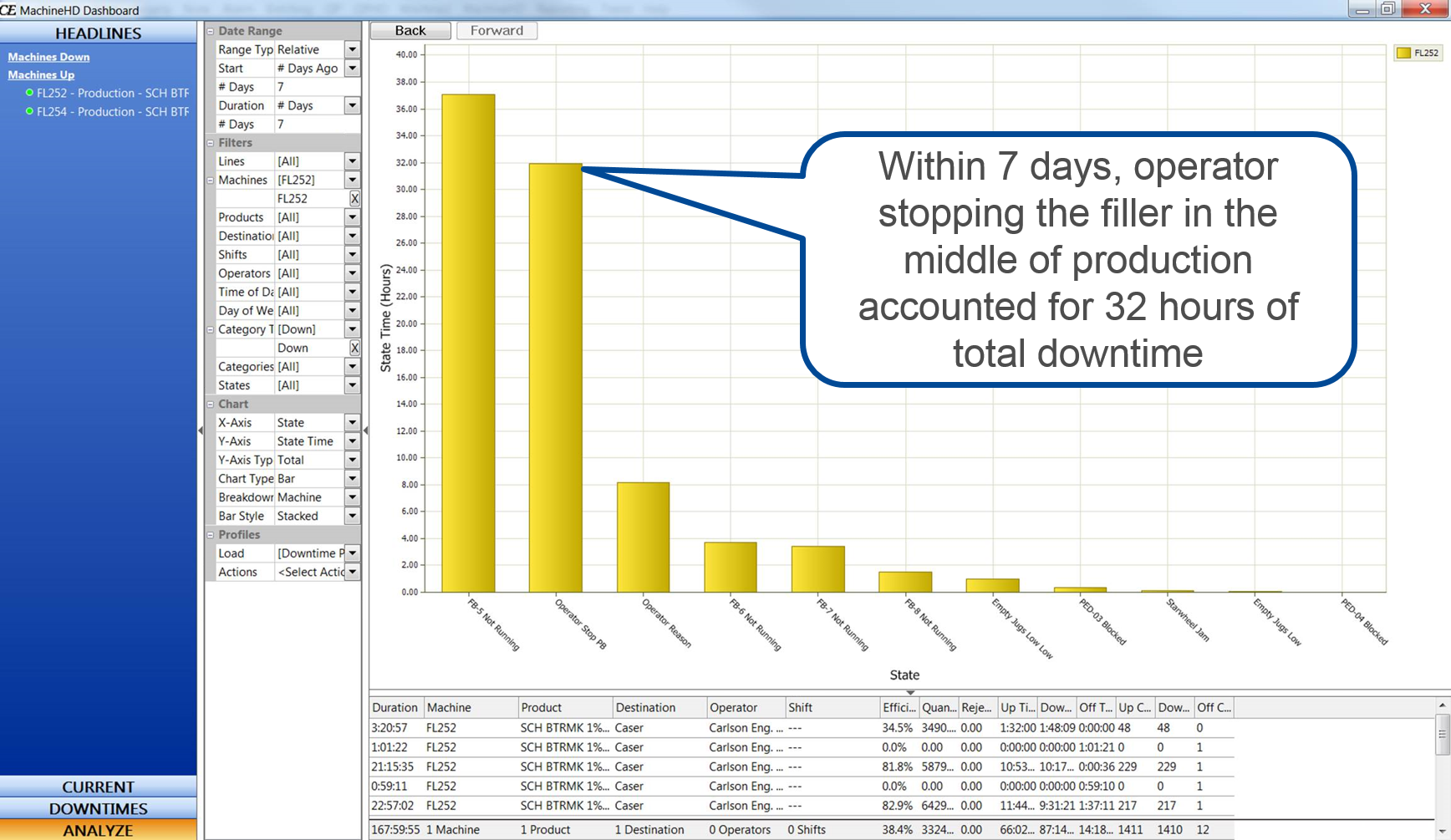 The built-in Machine Utilization summarizes all downtime events in an easy to read report
Reports are organized into major causes of downtime so managers are empowered to identify and correct root cause
Captures Any Event

Data collection for all PLC initiated commands
Data collection for all device feedback
Secure storage for multi year

Replay HMI Screen

Display any event in real time
Stop, slow, rewind
Diagnose issues on the fly
Validate corrective actions

Off the Shelf & Scalable

Integrates into any plant
Doesn't interfere with control system
Ideal training tool